August 21st, 2009
Game: Vanish: Finding Evan Ratliff
Type: Contest
Location: Santa Monica, CA?
Date: August 21, 2009
Status: Concluded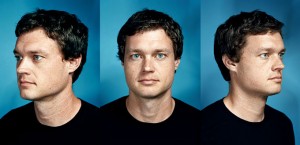 Wired magazine has been holding a contest to find one of their writers who has gone "missing" for a month. Evan Ratliff has been on the run since August 15th and today has been the first time his pursuers have received credible intelligence as to his whereabouts.
At 1:42 EDT, Nicholas Thompson, Evan's editor at Wired, tweeted that Evan's ATM card had been used.
Breaking!!! $3000 deposited, and $300 withdrawn twice from ATM. 1300th 4th street, Santa Monica . #vanish
Evan knows that his credit card and ATM usage is being monitored, so he won't be in the area for long, so if you want to win the $5000 prize being offered, you'll have to be quick. To win, you have to a: take a picture of Evan Ratliff, b: tell him the codework "Fluke", c: receive a code word back from Evan and d: email the new code word and the picture to nicholas_thompson@wired.com. Sound simple enough?
Update: @VanishingAct01 has done some cold calling of restaurants in the area and apparently found a gentleman matching Evan's description at Cha Cha Chicken in Santa Monica (1906 Ocean Ave). Could be something, could be nothing, but if you're in the area, I'd check it out.
Further information: Original Wired article — All Vanish articles at Wired — Who to Follow on Twitter article — The Search for Evan Ratliff Facebook group